TELL CONGRESS TO STOP THE EARN IT ACT
STOP THE EARN IT ACT
This bill makes kids less safe, not more safe. And it would kill online privacy and free expression. Tell your lawmakers to oppose it!
Red alert! Congress is reintroducing the EARN IT Act, a dangerous and misleading bill that claims to be about protecting children but would actually put all of us in danger. The EARN IT Act of 2023 threatens to undermine online encryption. And by repeating the same mistakes as a previous bill called SESTA/FOSTA, it would lead to widespread Internet censorship and crackdowns on marginalized communities. When EARN IT was previously introduced in 2020 and 2022, it was shelved in the face of overwhelming public outcry and opposition from human rights groups. Now, lawmakers are introducing EARN IT for a third time, and they're hoping to pass it and break the Internet while we're distracted. Sign the petition below to tell Congress: "Don't attack online encryption! Protect free speech and reject the dangerous EARN IT Act."
---
TIME IS RUNNING OUT TO STOP THE EARN IT ACT.
Now that the EARN IT Act is being reintroduced, it's likely to move very quickly. Because this is being misleadingly sold as a bill to "protect children," it will be difficult for elected officials to vote against it. But if enough of us speak out, we can convince leaders in the House and Senate to stop the EARN IT Act from ever going to the floor for a vote. Fill out the form to write to your lawmakers right now.
---
EXPERTS EXPLAIN WHY THE EARN IT ACT IS DANGEROUS
When EARN IT was first introduced, Fight for the Future hosted a virtual meeting with Senator Ron Wyden (D–OR) to deliver an open letter opposing it. The event also featured legal experts, human rights activists, and technologists. Watch the recording below and see for yourself how the EARN IT Act threatens online freedom and privacy.
Featuring:
---
THE EARN IT ACT IS A WOLF IN SHEEP'S CLOTHING
Just a few months before the bill's initial introduction, Senator Lindsey Graham (R–SC) delivered an ominous threat to Apple, Meta, and any other tech company that might refuse to shut down the encryption programs that prevent malicious hackers, law enforcement officers, and others from accessing our private communications systems: "You're going to find a way to do this or we're going to do it for you."
Graham then went on to make good on his threat.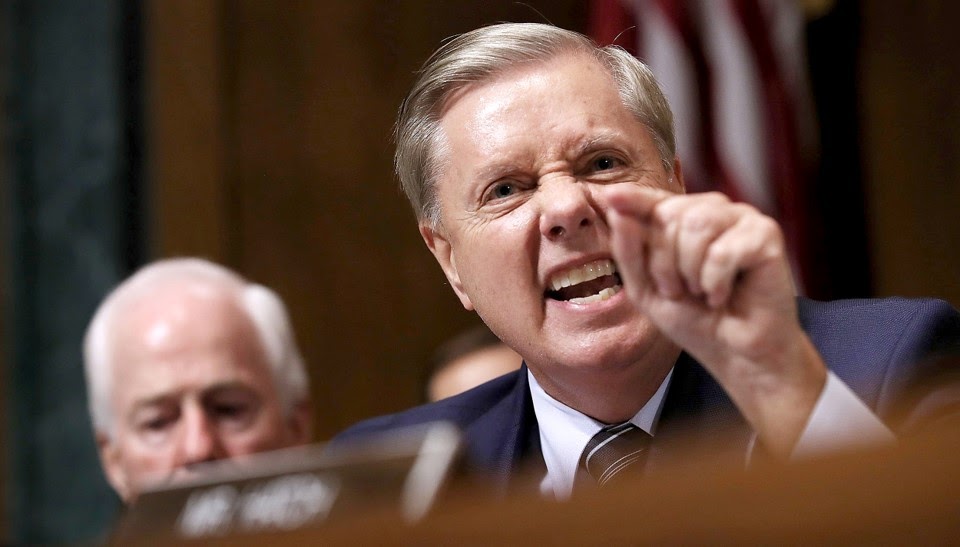 Graham authored the Eliminating Abusive and Rampant Neglect of Interactive Technologies Act of 2019—or EARN IT Act, for short—under the guise of protecting children from online exploitation. But in reality, this legislation was—and continues to be—just a thinly-veiled excuse to destroy privacy protections for everyday people like you and me.
Instead of fighting online exploitation at its source, EARN IT's authors act like online encryption itself is evidence of illegal behavior. The bill pressures tech companies to quit offering this vital security tool, or build in "backdoors" that allow law enforcement to snoop on our messages. But EARN IT doesn't stop at breaking encryption. It also implies that companies should scan everything on their platforms—which could bring back things like Apple's involuntary client-side scanning policy that we successfully pressured them to change.
On top of that, EARN IT would massively expand internet censorship. It reduces the protections of Section 230, an action that's already resulted in tons of content being pulled from the web. All of this adds up to less security and less freedom online, and that makes all of us less safe.
---
ENCRYPTION PROTECTS SECURE SYSTEMS FROM HACKERS
Security professionals have repeatedly warned us that killing encryption will have disastrous effects, but that hasn't stopped our government from installing digital backdoors in secure systems. Predictably, hackers discovered and exploited those digital backdoors, wreaking havoc with communication systems, power grids… even nuclear facilities.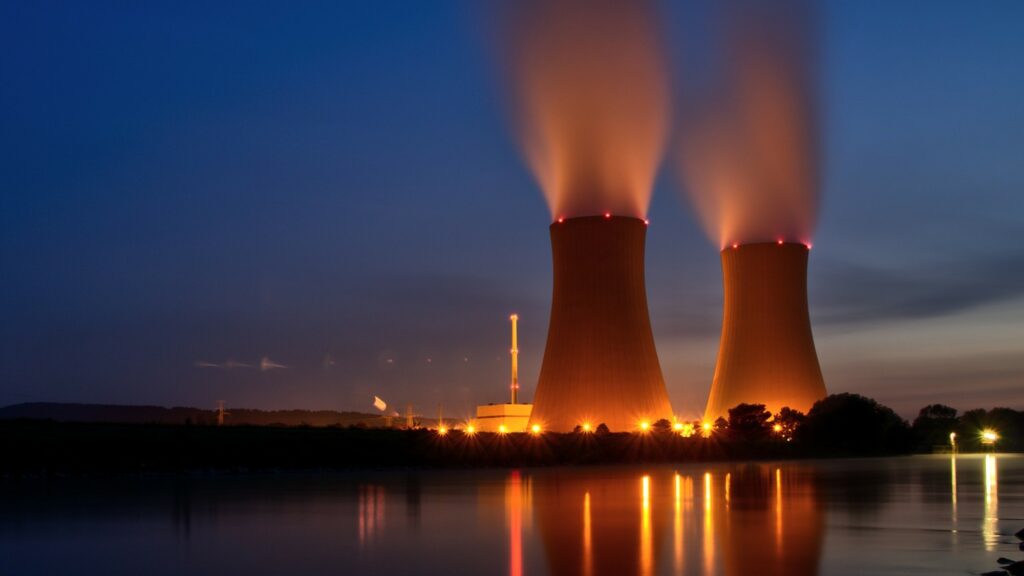 Some lawmakers understand the risk posed by breaking encryption. In 2016, a bipartisan Congressional commission concluded that "[e]ncryption is inexorably tied to our national interests." Senator Ron Wyden (D–OR) has pointed out that "[y]ou can't only build a backdoor for the good guys … Once you weaken encryption with a backdoor, you make it far easier for criminals and hackers and predators to get into your digital life."
Do we really want criminals and hackers and predators getting into our hospital records, court records, and energy infrastructure? Of course not.
---
ENCRYPTION PROTECTS THE PUBLIC FROM INVASIVE SURVEILLANCE
Edward Snowden exposed the American government's massive — and unconstitutional — digital surveillance program back in 2013. Unfortunately, Snowden's revelations didn't stop our law enforcement and intelligence agencies from abusing their surveillance powers to spy on journalists, racial justice activists, and millions more.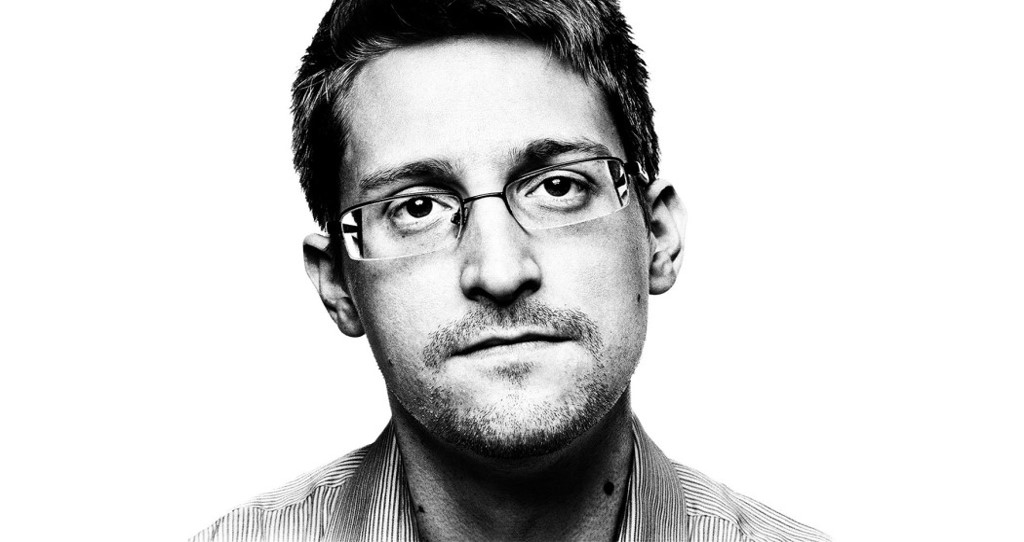 Beyond the systemic surveillance issues we face, individual police officers routinely misuse their access to confidential databases to get information on neighbors, romantic partners, and business rivals.
We know that giving law enforcement and intelligence officials access to our communications results in them taking advantage of that access in ways that hurt us — often with absolutely no benefit to the public good. Why should we trust them with even greater access to our private conversations? Simply put, we shouldn't.
---
WE NEED FREE SPEECH ONLINE, NOW MORE THAN EVER
The right to control our own bodies is under attack, and online free speech could be the next domino to fall. Following the reversal of Roe v. Wade, states have placed oppressive restrictions on abortion access and reproductive rights. At the same time, lawmakers' vicious attacks on LGBTQ+ people, especially young people, are outlawing lifesaving healthcare and limiting what we can read, say, and do.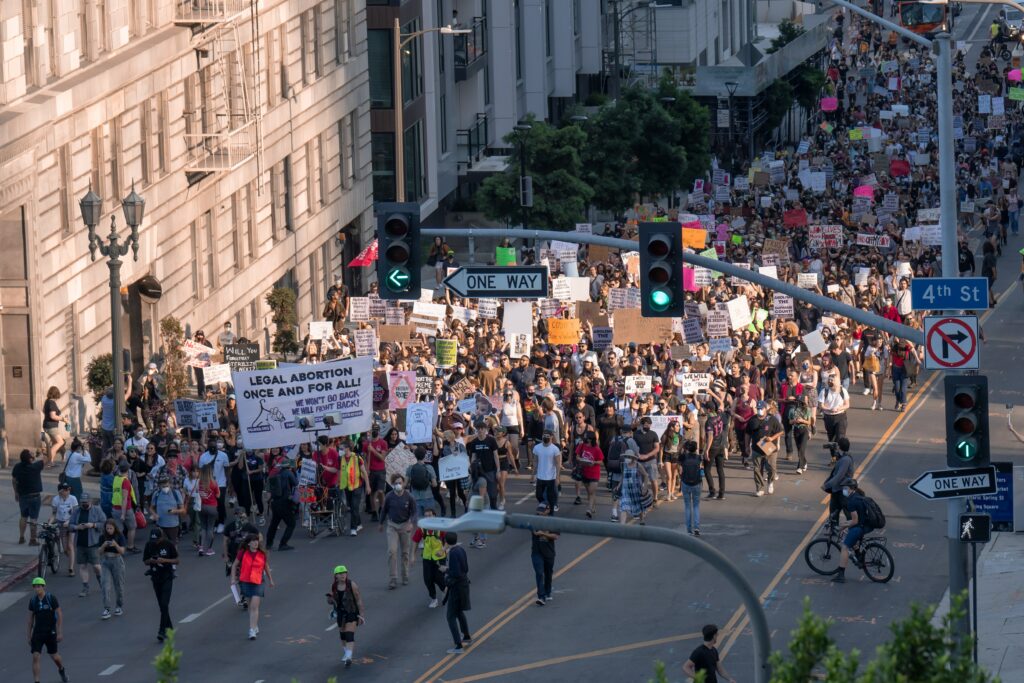 As we stand up against government oppression, the Internet can help people access critical resources, build community, and organize for human rights—but we risk losing all of this if the EARN IT Act is passed.
Fringe politicians have already identified online free speech as the next target in their crusade against our First Amendment rights, and encrypted tools are an essential backstop that let us organize and communicate without the risk of government surveillance. If the EARN IT Act is passed, these tools could be gutted.
We can't let that happen.
---
WE DON'T NEED TO EARN OUR RIGHT TO PRIVACY
When half a million people participated in our previous campaign to stop the EARN IT Act, they made clear its danger as a piece of legislation roundly condemned by nearly every major LGBTQ+ organization in the US as well as human rights and security experts from around the world. Now lawmakers are renewing their efforts—albeit under a different administration—to make us earn our right to privacy and free speech online. But these rights don't need to be earned: they are protected by the Constitution.
Don't let Congress chip away at your essential freedoms online. Sign our petition now to tell your lawmakers : "Don't kill online encryption! Reject the dangerous EARN IT Act."
---
ORGANIZING PARTNERS
These organizations are helping to fight the EARN IT Act by driving people to sign the petition, encouraging their followers to call Congress, and participating in events to raise awareness about this dangerous legislation.